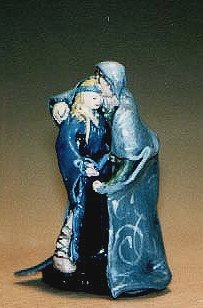 I made this piece for the brother of Bart and his girlfriend. They asked me to make something special for on their weddingcake. They didn't want the standard plastic little couple on their cake, and they are both into fantasy.
So I made this woman and man. The man has a grey cloak with a pattern of silver lines on the back.
The wrapping of the cloak around her is a sweet protective gesture.